Let's be blunt: CES feels like it's in a bad place after the pandemic. It looks like taking a couple of years off from the biggest electronics trade show in the world has taught companies that, yes, this could have been an email.

Even so, the PC industry didn't disappoint, with blockbuster keynotes from the major players delivering a sneak peek at what's coming down the pipe in 2023. And now that the dust has settled, there are some recognisable PC trends that are worth examining—most good, some not-so-good. Here they are, in no particular order:
Monitors are getting insane
Call it fallout from a ton of people transitioning to home office, but it looks like monitor makers are set to unleash a hoard of new and eye-catching models this year. 
And not just in one segment, either. All the gaming display manufacturers are rushing to make premium OLED displays now that the panels are out, but we're also seeing even larger and more ridiculous designs with conventional screens, like Samsung's latest 57-inch Odyssey Neo G9. On the smaller side of things, insanely fast displays with 500Hz panels are coming to the forefront.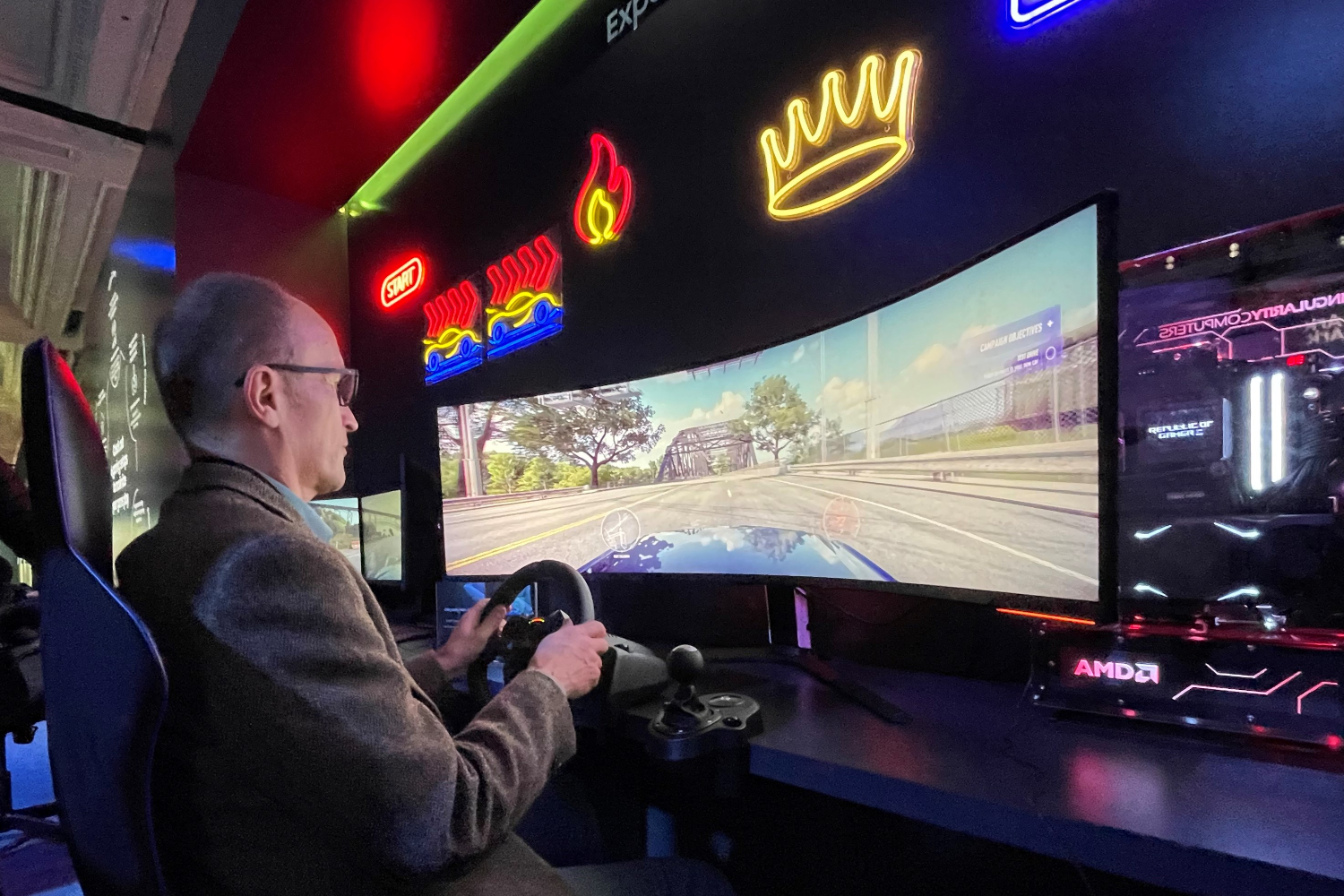 At the same time, professional and media-focused displays aren't being overlooked. Dell has a 6K Ultrasharp monitor with LG's exquisite IPS Black tech, complete with a high-end webcam and integrated speakers. It's the kind of hardware that can handle Zoom and Blender with equal aplomb. Whatever your setup looks like, you'll have a choice for a display upgrade this year — assuming you can afford it.
Gaming laptops are large and in charge
For a while there it seemed like no one was interested in making a laptop bigger than 15 inches, even if it included discrete graphics and enough thickness to house a wind tunnel's worth of cooling fans. 
Consider those days over: the big, boisterous gaming laptop is back. Alienware, Acer, and Razer have all revealed new 18-inch models at the top of their respective lines, packed with the latest tech and enough upgrade options to make a Rockefeller flinch.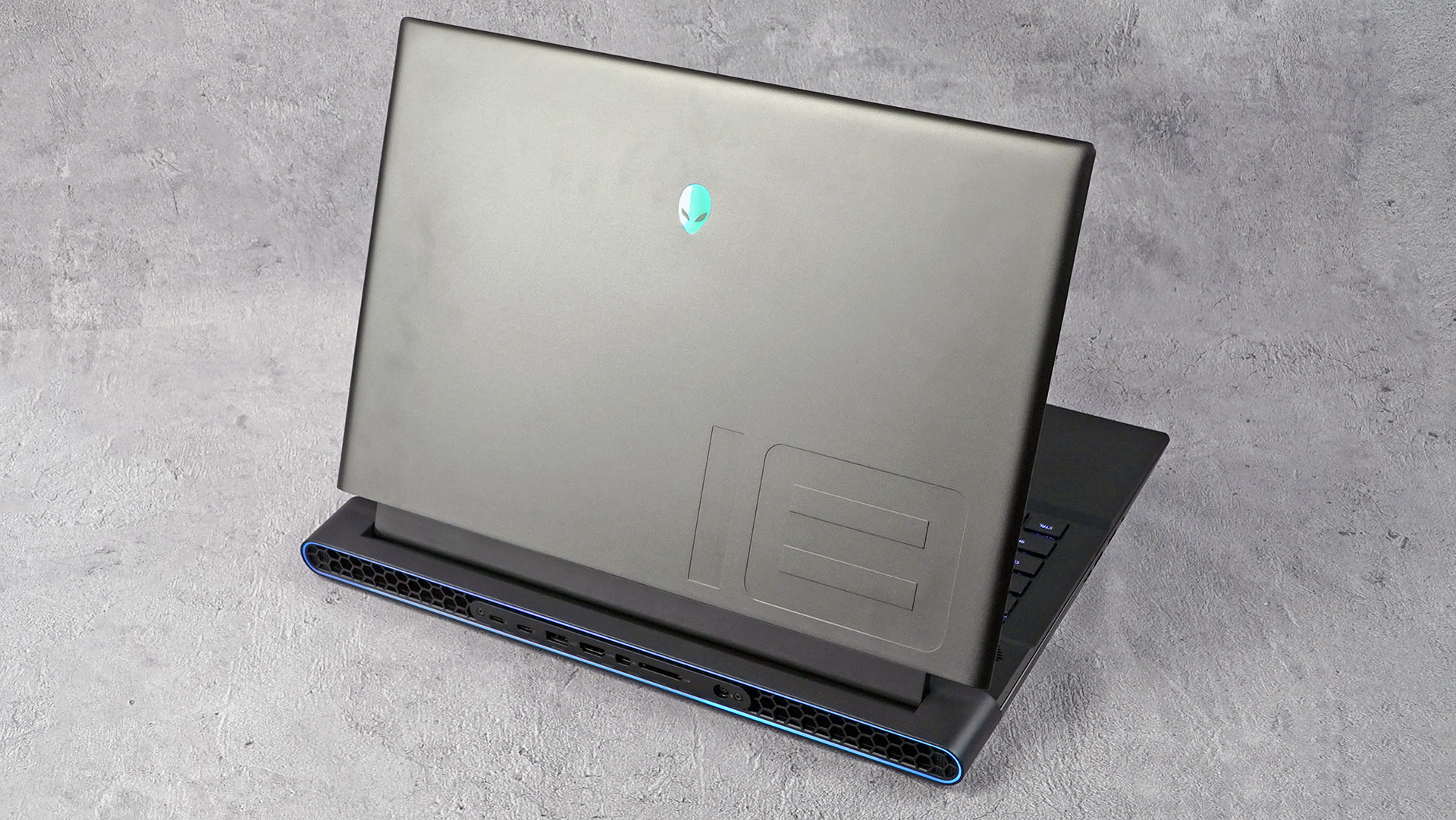 The massive Alienware M18 offers a huge selection of ports.
If you want to play Nostradamus, you could point to an ongoing trend away from ultraportable designs and the assumption that users will mostly be playing at home, with an infrequent jaunt to a local cafe or friend's house. 
But a more likely culprit is newly announced high-end Intel 13th-gen Core HX, AMD Ryzen/Radeon 7000, and Nvidia RTX 40-series mobile chips that just work better in a gaming laptop…or perhaps more cynically, just need that extra space for more beefy cooling. 
These new chips are immensely more powerful than anything we've ever seen in prior notebooks.
GPUs are in a bad place
It seemed like the world was holding its breath as the bottom fell out of the graphics card market, just before Nvidia, AMD, and even newcomer Intel announced new lines late last year. Whelp, they're here, and they're underwhelming.
The response to Nvidia's insanely overpriced RTX 40-series was so bad that they straight-up canned a high-end card before launch, and its replacement the RTX 4070 Ti isn't winning any fans either. 
Though AMD is positioning itself as a more rationally-priced alternative, its flagship 7900 XTX is facing widespread overheating issues — not a good look right before a big CES keynote. 
And the best you can say about Intel's budget cards is that, well, they're pretty good for a budget. They still have a long way to go to be competitive on anything except price.
In short, it's a bad time to buy a desktop graphics card, whether you want power or value. Sit it out for another six months, or if you're desperate, hunt for a bargain on a last-gen GPU.
Where did all those folding screens go?
Remember a couple of years ago when everyone was over the moon for folding screens, perhaps in no small part because Samsung's Galaxy Fold phones were starting to get pretty decent? Both Lenovo and Asus debuted folding laptop designs, to a resounding cry of yeah, but why?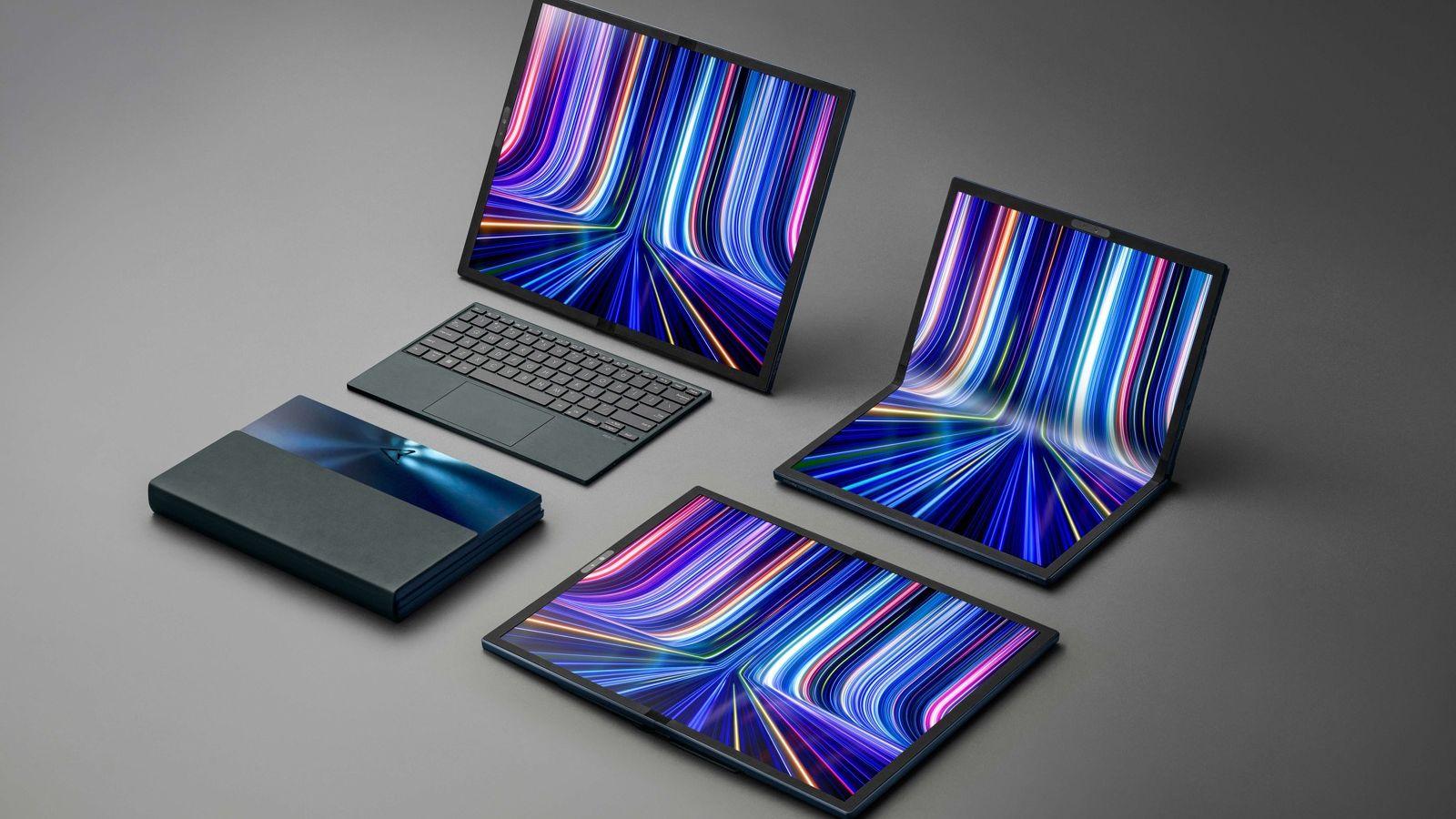 Fast forward and that small bubble seems to have popped, because manufacturers can't answer that question any better than we can. While it makes sense for a device that fits in your pocket to unfold into a larger screen, if you're going to put something in a bag anyway, there doesn't seem to be any reason to fold it in half. Except for, you know, a conventional clamshell laptop design.
Lenovo is showing off multiple designs with two screens, and Asus has one with glasses-free 3D, but this particular gimmick seems to be behind us.
For now, anyway. Never underestimate a manufacturer's craving for novelty, just in case it's sitting on the next Yoga or XPS 13.
Do we even need big shows anymore?
To be honest, the relevancy of gigantic, come-one-come-all technology conferences was diminishing even before the pandemic. 
Big companies like Apple, Samsung, and Microsoft would rather host their own events to get out the message than spend millions of dollars to compete with everyone else to try and get a journalist's face time in the busiest week of the year. 
Even Dell, a corporation desperate to move units and headquartered a short flight away, decided to ditch the show this year — they invited publications to small, guided tours beforehand instead.
The less consumer-facing parts of the Consumer Electronics Show might remain. 
Wheeling and dealing of B2B suppliers, smaller vendors showing off their wares at evening press shindigs, among a bunch of reporters who are checking the bowl game scores in between booths. 
But for the big names of the electronics industry, a trade show is making less and less sense as a place to try and get the attention of the rank-and-file customer.
The CEA isn't going to let its flagship event die next year, or maybe even this decade. But the days of CES as the tech industry's year-starting smorgasbord might be over. 
And that might be a good thing. Look for companies bailing on the larger, headline-grabbing events like Mobile World Congress, E3, and IFA, in favor of smaller showcases and calculated, YouTube-style presentations.